Pure Honey Waxing
Your Own Personal
Honey Jar
"Honeying" is our 100% pure and natural process to remove unwanted body hair. A sweet & gentle alternative to waxing. Honey adheres to hair, not skin/ Some of the benefits are:
Less pain
Antiseptic, Antibacterial
No wax residue/water soluble
Hydrating for the skin
Spray Friendly Waxing
Half leg or half arm equals 1 area
*4 months = 4 pts / 12 months = 12 pts. Expires in 4 or 12 months. Points are shareable.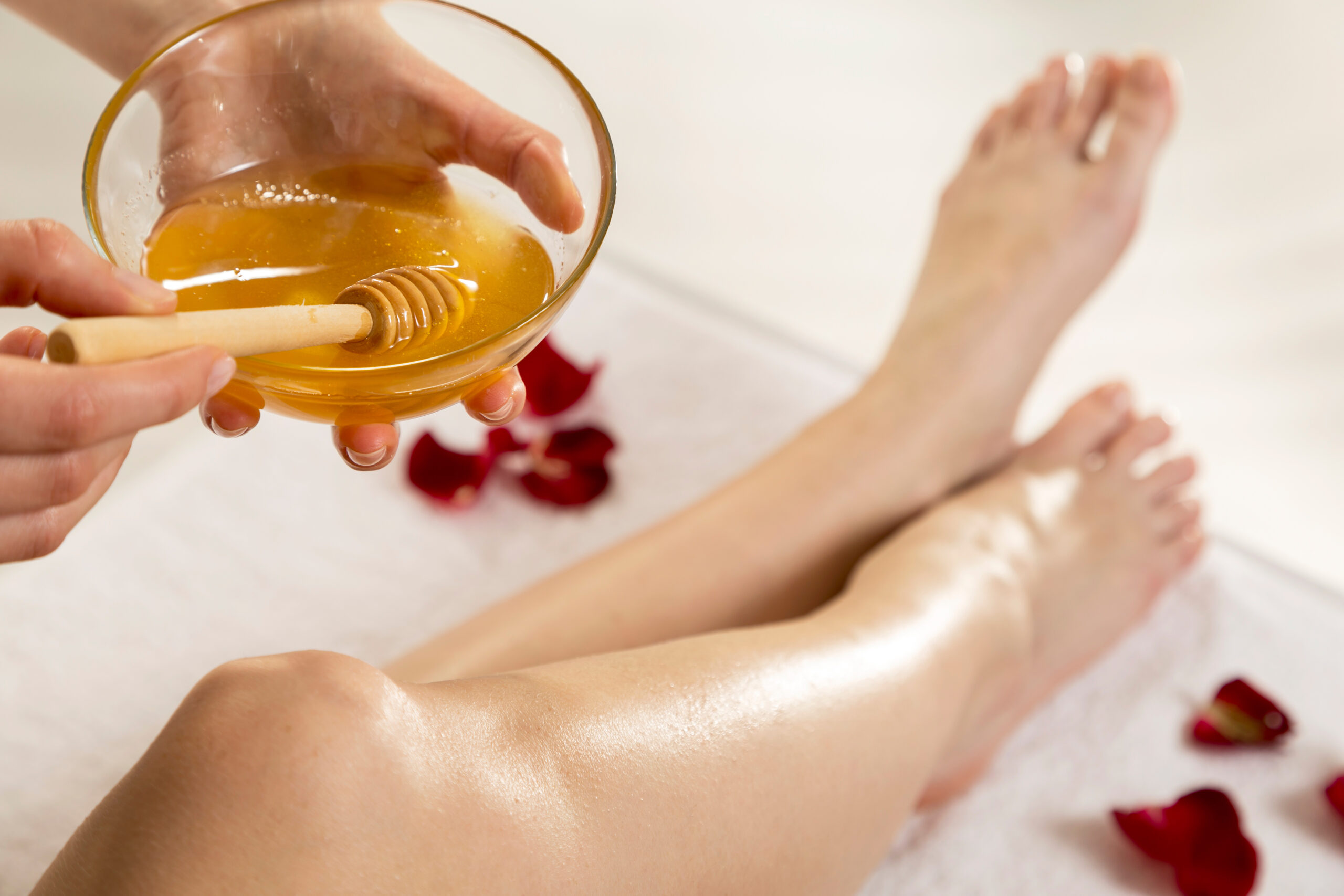 We Specialize In Waxing All
Areas Of The Body' section